This neat little tiled roof extension looks quite humble when viewed from the end of the garden, but if you stand closer to it, you 'll quickly see how much it has added to the depth of available space that this property now has. You might think the inside must be tiny, but you'd be wrong! By opening up the bi-folding doors, you reveal a compact yet practical space with more than enough room to lie down and relax on a couch. In addition, the carefully selected height of its pitched roof adds a feeling of extra spaciousness within the structure, while the extra light introduced by the windows in the roof adds to the light and airy atmosphere.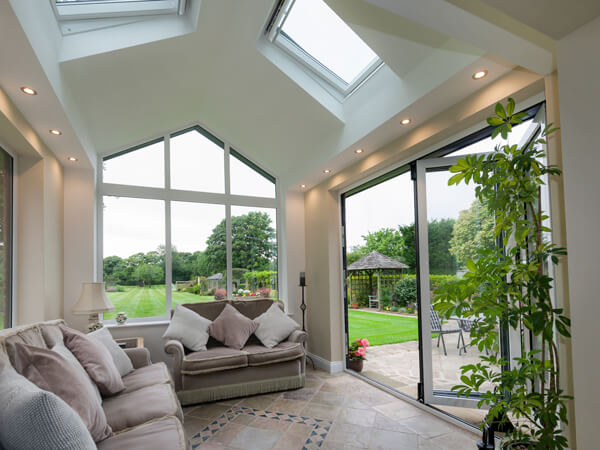 As this extension is just as well used at night time as it is during the day, we made sure to install downlighters surrounding the ceiling to ensure plenty of light so the occupants could enjoy the space whatever the hour. They emit a soft, artificial glow which is more than enough light to brighten up the interior when it's dark outside. We carefully hand-picked the bricks for this extension, along with the tiles for the roofing solution, to make sure they definitely complemented the brickwork and tiles that make up the rest of the building. With this, the space was properly insulated to prevent outside conditions from affecting the comfortable temperature inside. This extension proves that bigger isn't always better – sometimes the best things come in small packages!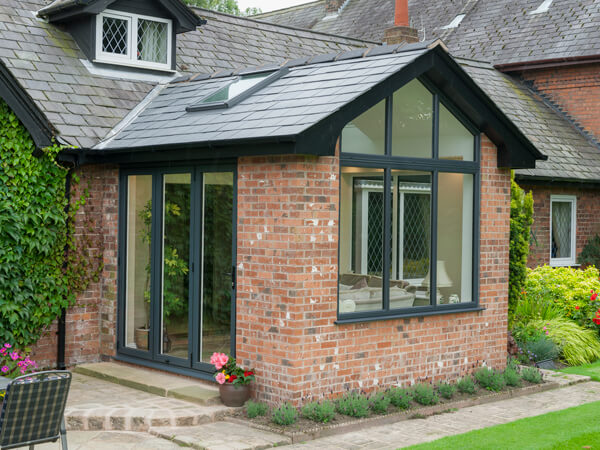 REQUEST YOUR FREE QUOTE
Simply fill in your details for your free, no obligation quotation, and click "Get Quote"
NEED MORE INSPIRATION? REQUEST A BROCHURE
Simply select the brochure(s) you would like to browse, fill in your details, and then click 'Download'.
INSPIRED? GET A FREE QUOTE TODAY!
Simply fill in your details for your free, no obligation quotation, and click "Get Quote"
Want to speak with an Advisor? Give us a call on 01686 628650
Our friendly team will be pleased to help with any questions you may have.