As Patio doors fold back onto themselves, they are incredibly versatile, and as such can be installed practically anywhere in your home. Traditionally used to create a practical exit and entrance into a garden, Patio doors now come in a variety of designs and as such are now used for a multitude of purposes, including dividing an existing room into two separate living areas.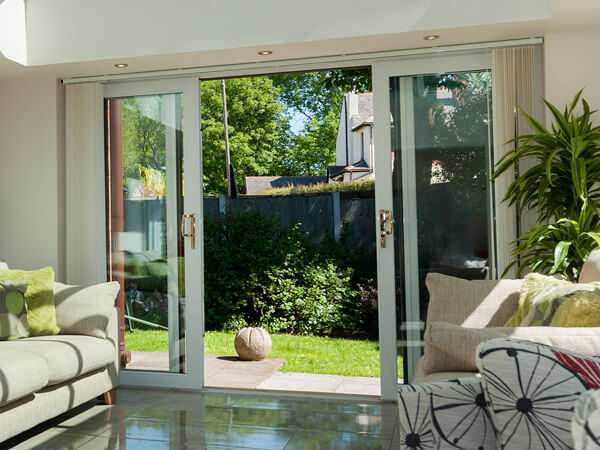 Patio doors don't provide quite as much of an expansive opening as a bi-folding door or French door, but they still offer a more than sufficient opening if you want to connect your home and garden. The sliding motion of a patio door is also beneficial if you don't want a door that takes up valuable internal floor space.
It will not matter if a patio door is positioned close to any walls, and you will be able to place furniture in very close proximity to them. They also won't blow open in strong winds, as can happen with other door solutions.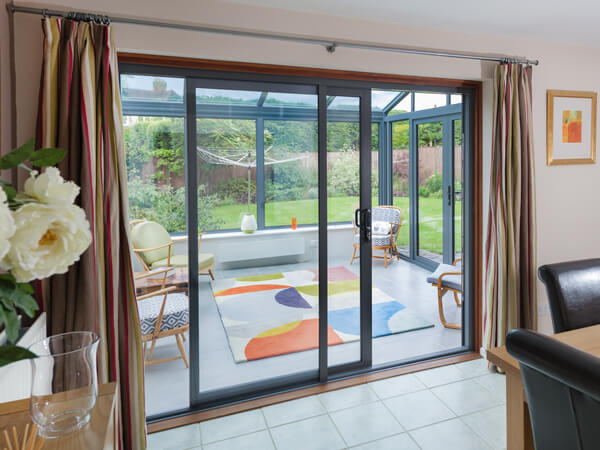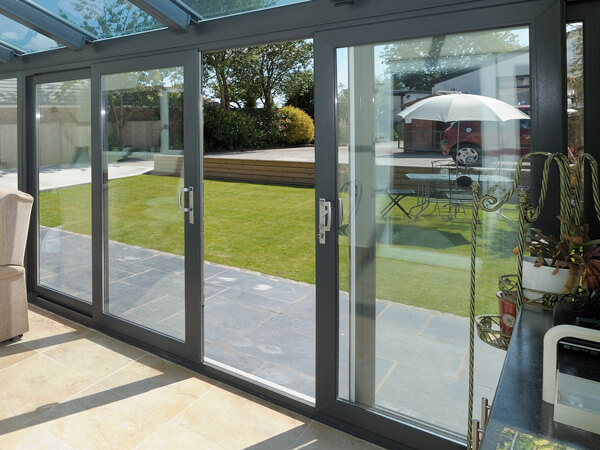 A SPACE-SAVING OPENING
The permanent placement of some new patio doors between two separate locations at your home will make both areas feel unique to one another. Family members will make every excuse they can to use the doors, and you will be free to put tables, chairs, sofas etc. in close proximity to the patio doors without such pieces of furniture disturbing the doors being opened. The ease with which they slide is quite extraordinary when you consider how much there is to them. Your home will change forever once patio doors are a part of it.
If you want a sleek patio door, aluminium is a must…
Aluminium has numerous attributes, including its toughness and how easy it is to mould despite its durability. Moulding the aluminium material explains why aluminium patio doors have such generous sightlines and a huge wealth of glass throughout their design.
The appearance of aluminium is nothing less than impressive because of the intricate contour on the external side of the frames. It will leave you convinced that the aluminium framework is a timber-based profile, when nothing could be further from the truth.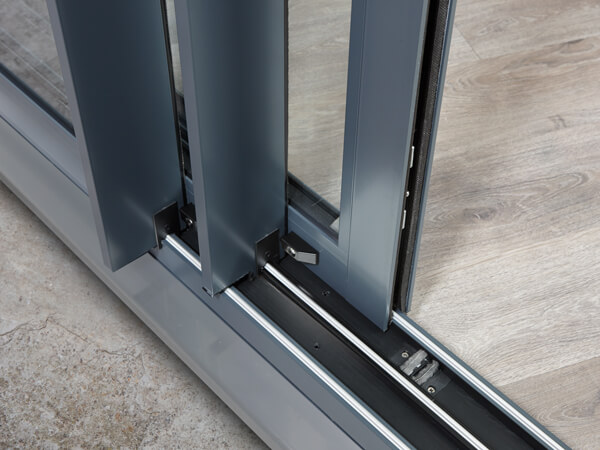 You can easily tell an aluminium finish by its quality...
Our aluminium colours are widely loved by our customers and it's great to receive such appreciation for their quality. We apply each finish to the aluminium frames with an 11-stage powder-coating process to ensure that they look extremely rich and don't gradually wear away when exposed to the weather. If you would like an aluminium woodgrain in Walnut, Rosewood or Oak, we can cater for such requirements by using a method called sublimation.
UPVC is both affordable and resilient...
If you explore our entire product range online or in person, you will notice that we use UPVC to manufacture everything, including our patio doors. This low-cost material is perfect for manufacturing all forms of home improvement products because it is unbelievably resilient and provides a fantastic level of thermal efficiency. Your heating bills are also unlikely to get out of hand when UPVC is insulating your property.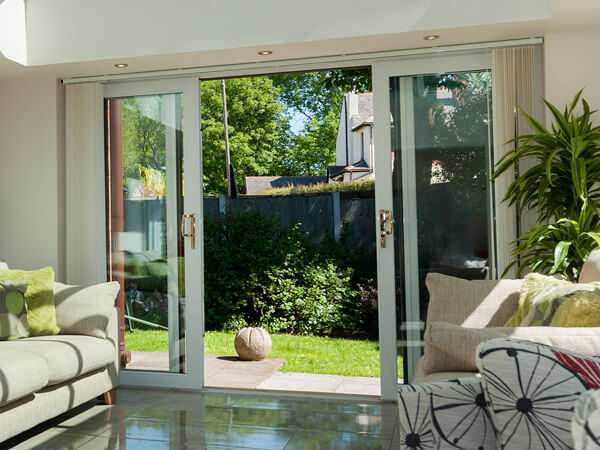 With our UPVC range you can choose between textured woodgrain or a smooth surface finish...
Classic UPVC can be whatever colour you want it to be: a specially developed paint application process can be employed to match even the most unique colours. In the standard colour range, however, are timeless classics such as White, Whitegrain, Cream and Chartwell Green. Emerging favourites include Black, Grey and Irish Oak.
Elevate the design with stylish handles…
When it comes to choosing how to furnish your doors, the hardware plays a big part as your chosen handles will massively impact the look of your patio doors.
A Mid Wales advisor can help you create the look you want, showing you our full collection of traditional and contemporary handles.
REQUEST YOUR FREE DOOR QUOTE
Simply fill in your details for your free, no obligation quotation, and click "Get Quote"
NEED MORE INSPIRATION? REQUEST A BROCHURE
Simply select the brochure(s) you would like to browse, fill in your details, and then click 'Download'.
Want to speak with an Advisor? Give us a call on 01686 628650
Our friendly team will be pleased to help with any questions you may have.