Unparalleled security and strength
OIder conservatories simply cannot compare with the technological advances in materials that new conservatories utilise. The thermal efficiency that older conservatories lack creates issues that cause people's conservatories to be uncomfortable during times of inclement weather.
In order to solve this, we can swiftly replace your old conservatory roof with minimal disturbance and install a new energy efficient replacement roof to breathe new life into your old conservatory. This process keeps the original structure by simply placing the new roof on top of your old conservatory which is also known as a "top hat".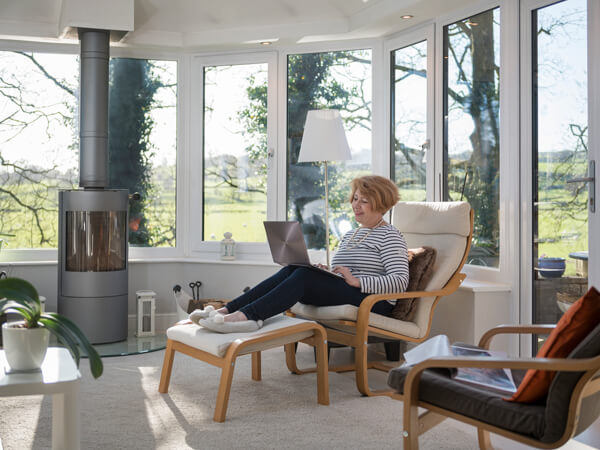 Mid Wales' solid tiled roofs offer many advantages…
One of the most important aspects of having a conservatory is the ability to enjoy it during all of the seasons. If your conservatory is uncomfortably cold in the winter or too warm in the summer, then it is time to take advantage of an upgrade to a solid tiled roof. Our solid tiled roofs can be fitted to your existing conservatory with insulated plywood and a strong insulation board to give your space the thermal efficiency it needs.
A new conservatory that looks and feels the part…
If you want your new conservatory to feel like a true extension of your existing home, then a solid roof may be the right choice over a glass or polycarbonate option. Even though it allows less natural light to penetrate your living space, it will always feel luxurious and will still allow some light in through the windows and doors. We take every step to create lightweight solid roofs that mimic the characteristics of tiles and slates by including meticulous details in their aesthetic.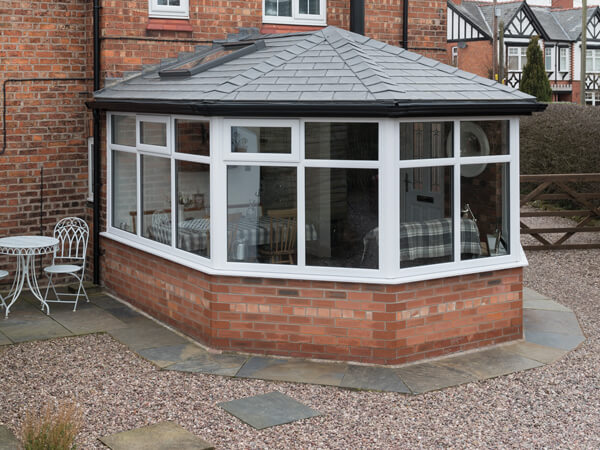 Tiled roof conservatory features
So we can truly bring your vision to life and build your dream tiled roof conservatory, share your design ideas with our experienced team of designers.
At your initial design appointment, we encourage you to bring a few rough measurements and photographs for our designers. This will help them visualise the space and be able to move forward with the key features of the design.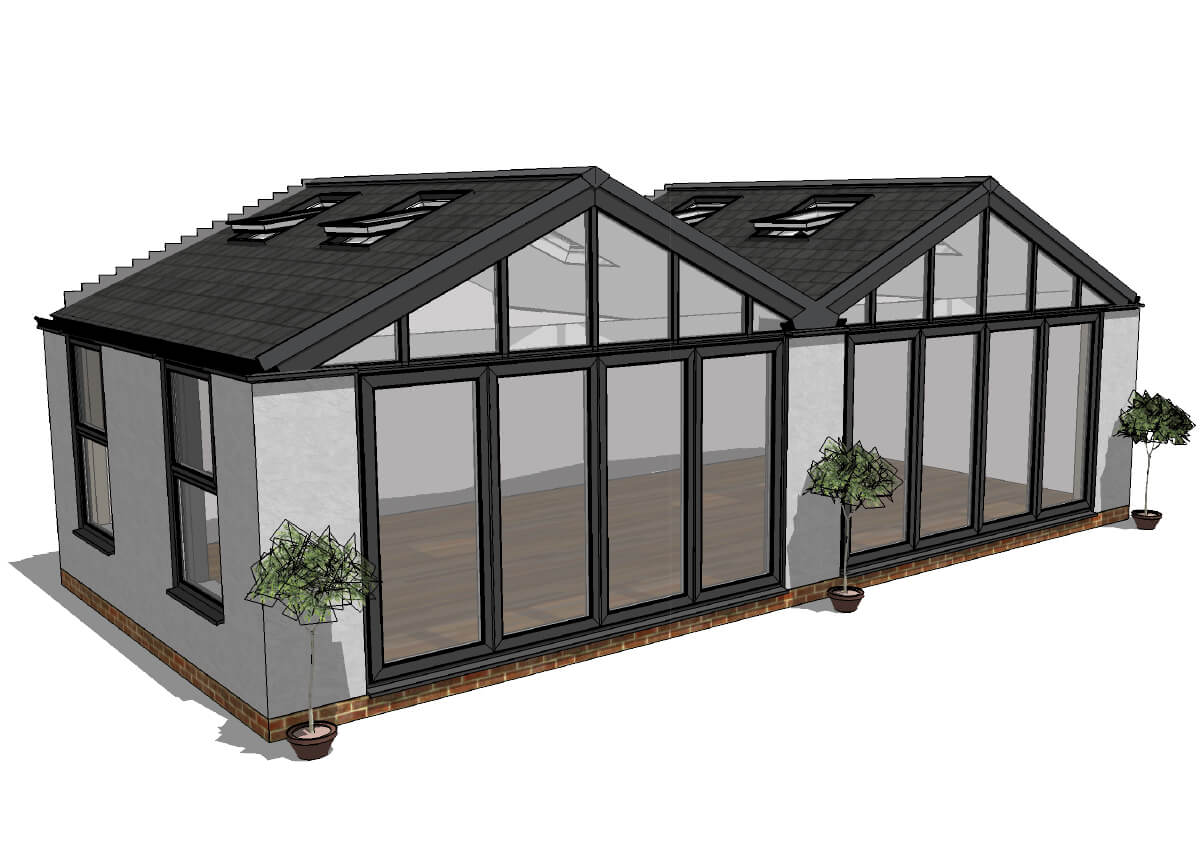 Tiled Roof Insulation
The materials complied to make the Warm Roof, including rigid insulation board and insulated plywood, are thermally efficient and prevent heat loss, keeping the room at a more comfortable temperature all year round and increasing its usability.
Tiled Roof Tiles
Externally the lightweight roof coverings emulate the appearance and colour of traditional roofing tiles or slate so that you can choose a finish that is in-sync with the rest of the property.
Tiled Roof Glass
Available with a variety of styles and roof glazing to suit all, so you can find the best option to suit you and your home. Glass panels and Velux windows can be seamlessly integrated exactly where you want them.
Pelmet
Fully insulated internal Pelmet which gives a room-like feel and is ideal for downlights and speakers.
FINISH YOUR ROOF OFF IN STYLE
Mid Wales has a carefully selected range of finishing touches for our tiled roof conservatories, including various attractive colours and rugged tile options.
REQUEST YOUR FREE QUOTE
Simply fill in your details for your free, no obligation quotation, and click "Get Quote"
NEED MORE INSPIRATION? REQUEST A BROCHURE
Simply select the brochure(s) you would like to browse, fill in your details, and then click 'Download'.
Finish the inside with plasterboard or timber…
Our painted plasterboard finish for the interior creates a clean, elegant look and is one of our most popular finishes, however other options for your home extension exist as well. To create a rich, warmer feel we recommend a timber clad ceiling with a dark finish that stands out particularly during the cold winter months. This look gives your extension a rustic feel that is comparative to a cosy "cabin-style" and complements many roof windows especially a centre pivoting timber roof windows.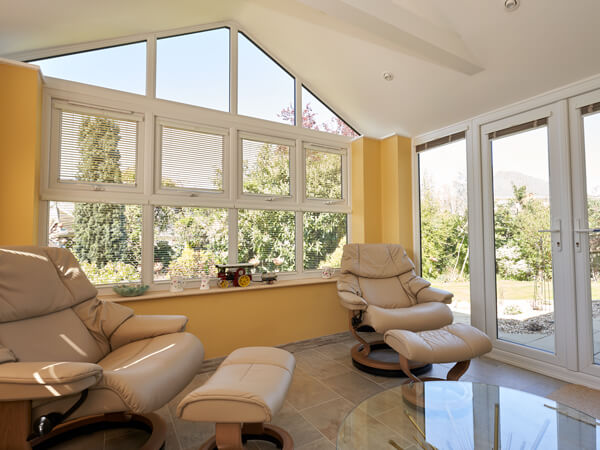 Want to speak with an Advisor? Give us a call on 01686 628650
Our friendly team will be pleased to help with any questions you may have.