There is no shortage of character infused within our stable doors. Traditionally used on farms and stables, stable doors are surprisingly practical for modern homeowners.
As the leading supplier and installer of stable doors, we offer some of the highest quality doors around and the largest selection of stable doors available to buy.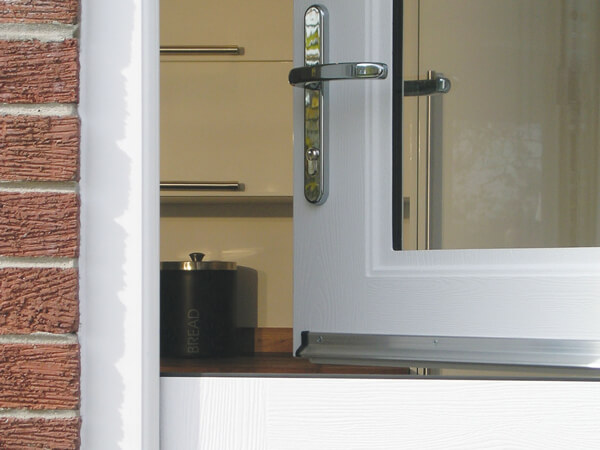 The horizontal split allows you to use stable doors for a variety of purposes, such as opening the top to allow fresh air to enter your home whilst the bottom section remains locked, ensuring pets and children remain safe.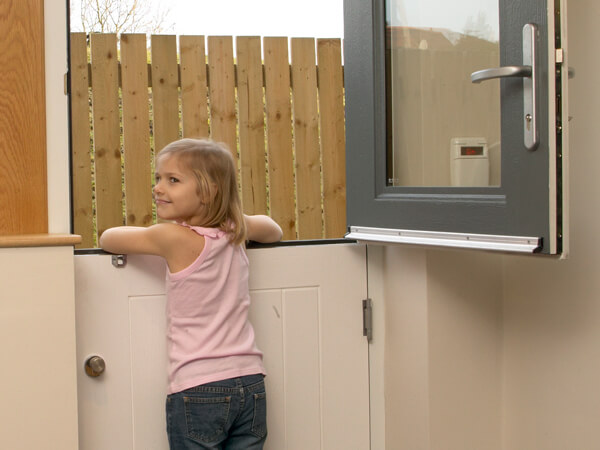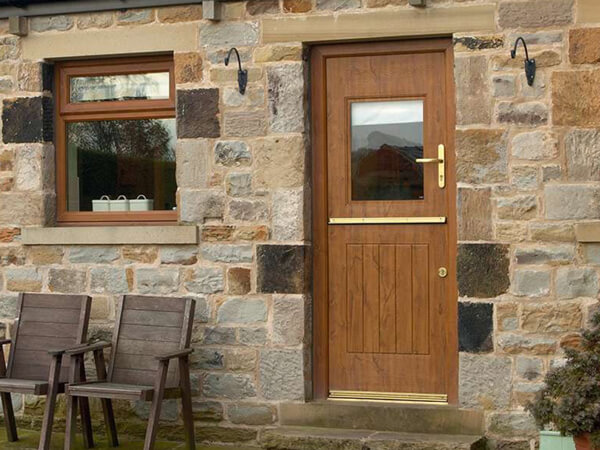 Glance at their exceptional features…
With a durable GRP finish, our composite doors are suitable for every weather thrown at them, including extreme wind, rain, sun and snow. They are incredibly long-lasting and low-maintenance.
Click on the hotspots to check out the most highlighted features of our composite doors and find out what makes them so special.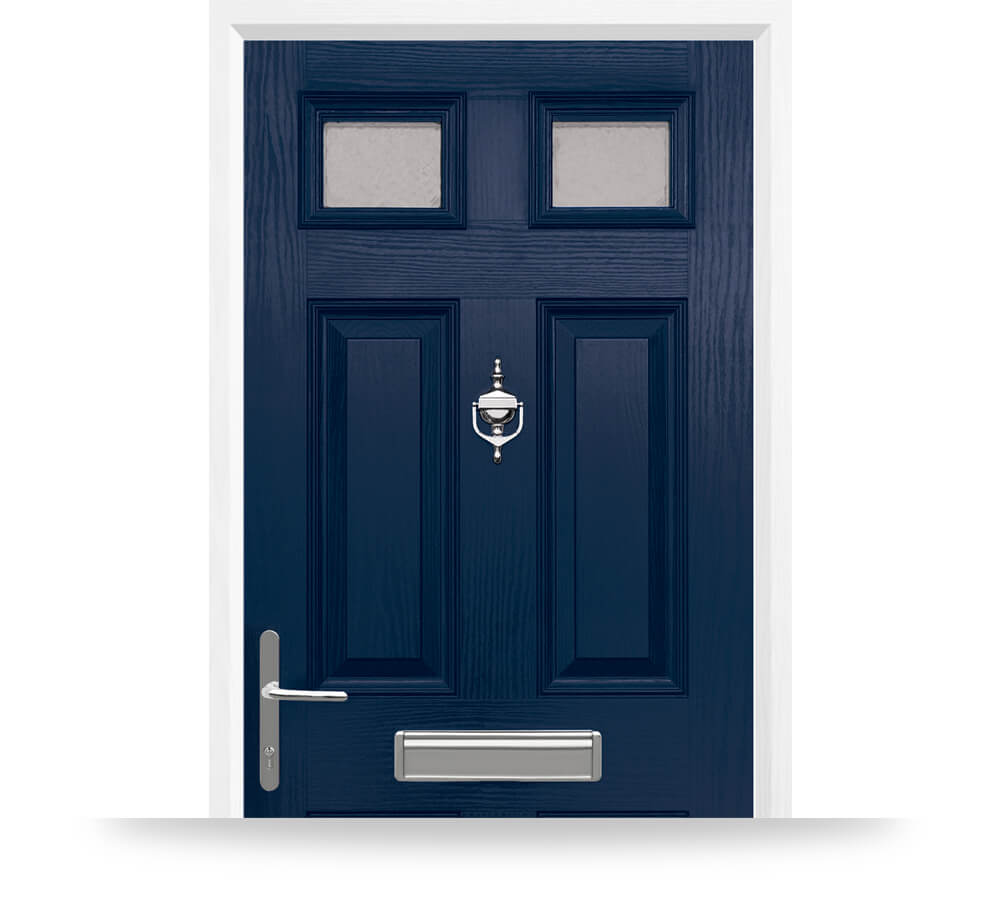 Frontline Security
High-security multi point lock which engages automatically upon closing so no need to lift the handle to engage your door, which means no more draughts or cold spots.
Frontline Hardware
Our Frontline Composite Doors come with a range of hardware including letterboxes, knockers and handles in a variety of colours to suit your home, they're built to last with robust materials and quality finishes.
Frontline Hinges
Anti-crowbar technology that delivers ultimate strength. Horizontal and vertical adjustment that results in 360-degree compression on seals for weather tightness.
Frontline Glazing
Available with a wide range of glazing styles, including obscure and decorative glass.
A composite door will take the strain off your boiler...
Each of the materials within a composite door have exceptional insulating qualities, so collectively, they're guaranteed to heat your home far more effectively than your old door. You won't turn to your heating system quite so often, and this will be evidenced in the cost of your fuel costs which will dramatically reduce. Draughts will also disappear after upgrading to a composite door, giving you a cosier residence in the long-term. Less heater usage is also good for the environment, at a time when we all need to make a more conscious effort to save the planet.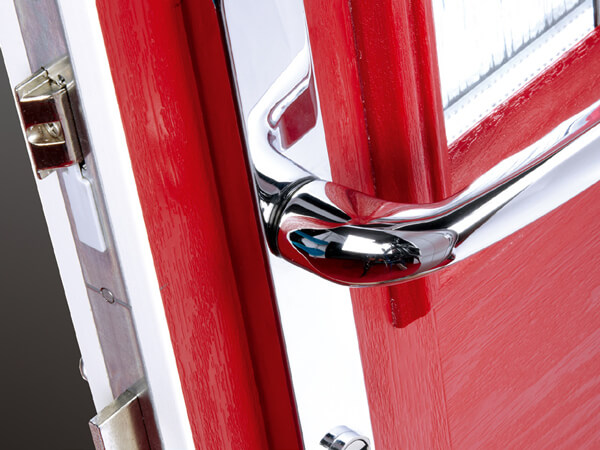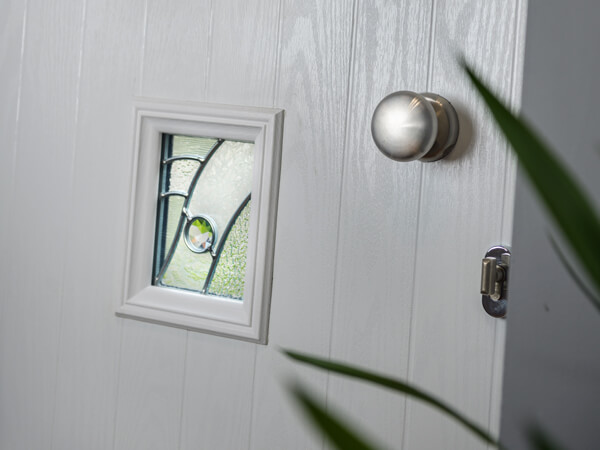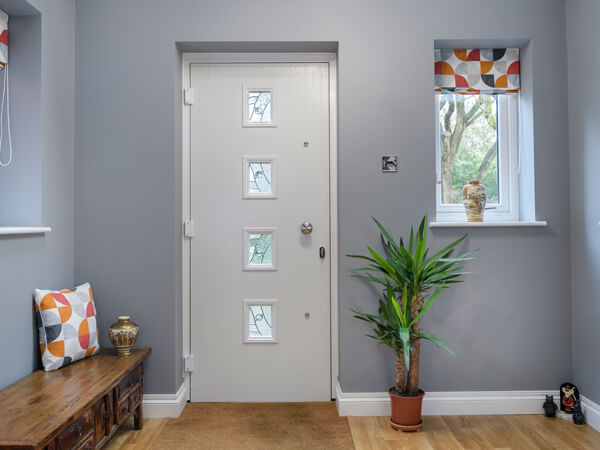 CUSTOMISE YOUR COMPOSITE DOOR
Thanks to our composite door's high-quality features and long-lasting materials, you will be able to enjoy your door for many years. Therefore, it is important the design is just how you like it. You will be able to choose the colour, backing glass and hardware from our many options. For expert help and advice on the final details from the Mid Wales team, call 01686 888099 or visit our showroom today!
Create a great first impression with a colourful composite...
First impressions really count, and nowhere more than at home. So that your composite door creates a positive stir, make the most of our extensive colour palette. It includes the usual whites and blacks, as well as bold reds and blues. To help your composite door resemble a traditional timber door even more than it does so already, check out our woodgrain effects. Available in Walnut, Oak and Rosewood, they're the next best thing to original woodgrains.
Embrace your individuality…
Our skilled craftspeople couldn't be more meticulous when designing and creating handles for our composite door range.
Alongside the classic options you would expect to find, we also have a wide collection of non-traditional designs that will stand out when affixed to your new front or back door.
See it as an opportunity to personalise the design...
Hardware will crop up in your conversations with our consultants when you're looking to buy a composite door. The success of the design will largely rest on your choice of handle, letterbox, number plate, knocker etc., and our multi-point locking mechanisms can also be categorised as an essential hardware fixture. Each of these pieces of door furniture is available in countless styles and finishes, and they will prove to be as robust as the compote door frame they're affixed to.
REQUEST YOUR FREE DOOR QUOTE
Simply fill in your details for your free, no obligation quotation, and click "Get Quote"
NEED MORE INSPIRATION? REQUEST A BROCHURE
Simply select the brochure(s) you would like to browse, fill in your details, and then click 'Download'.
Want to speak with an Advisor? Give us a call on 01686 628650
Our friendly team will be pleased to help with any questions you may have.