Our aluminium doors have the ability to elevate the appearance of any home, in addition to providing world-class security. Featuring a modern, multi-lock system that is incredibly easy to operate, our aluminium doors are inaccessible from the outside when locked and will continue to keep your home safe and secure for a lifetime.
Whether you are looking for a front, rear, bi-folding or French doors, you can enjoy the benefits of our aluminium range.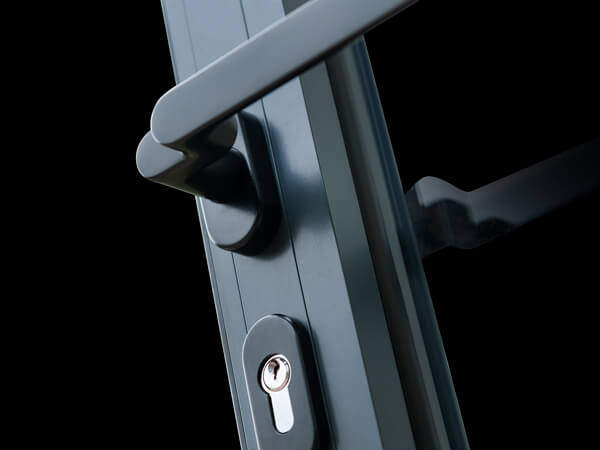 Verona

Bolzano

Lucca

Matera

Milan

Siena

Turin

Verona

Bolzano

Lucca

Matera

Milan

Siena

Turin

Verona

Bolzano

Lucca

Matera

Milan

Siena

Turin
The sightlines of an aluminium door are beautifully simple and slight, and when you feel its toughness, you will be completely confident in it protecting the property. To give an aluminium door that added touch of elegance, specify the addition of Georgian bars to the design.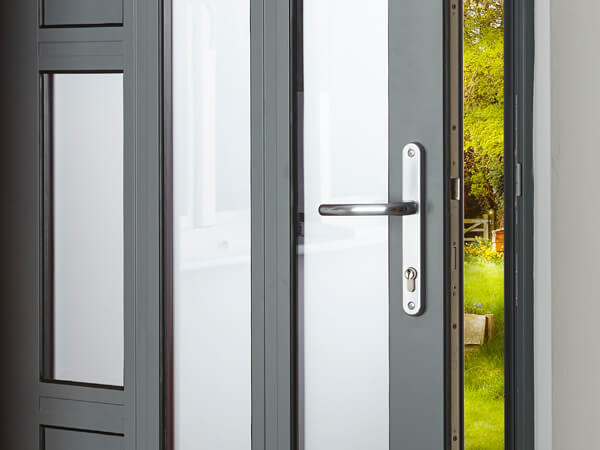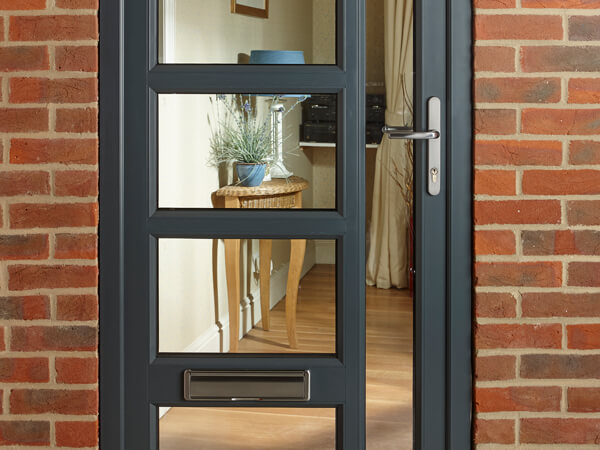 Aluminium Doors
Our aluminium doors are made from the highest quality materials using exceptional manufacturing processes. They are one of the most secure doors available anywhere in the UK.
If you wish to find out more about our best-selling aluminium doors, click the hotspots opposite.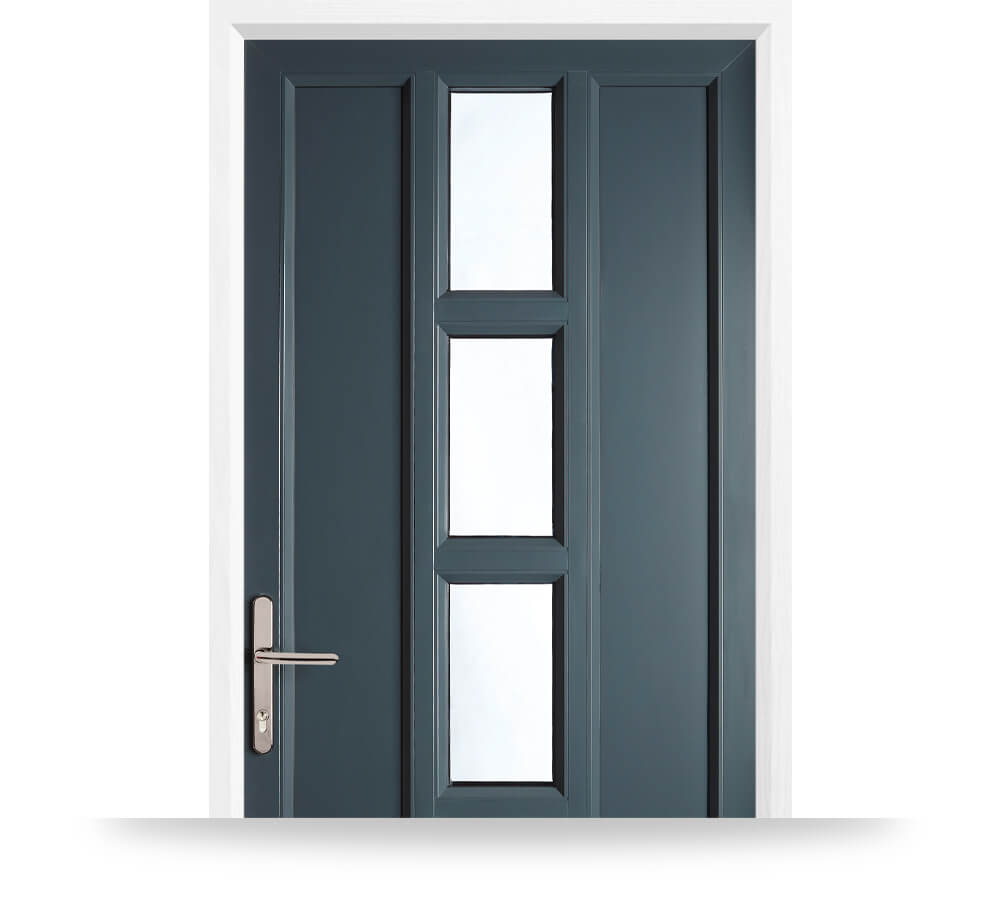 Multi-point Locking System
Includes multiple locking points the full length of the door for added security.
Modular Panel System
Our unique modular panel system allows us to create a design that is truly bespoke to your requirements.
Secure Door Barrel
Our 3-star rated cylinder offers the highest level of protection – featuring snap-secure technology with lockdown mode to prevent break-ins.
Matching Frames
Matching frames are available upon request – please speak to a Mid Wales advisor for details.
A realistic woodgrain without a trace of timber...
You have probably owned a traditional timber door at some point in your life, and if you have, you will already be familiar with how much hard work it can be to keep it in good working order. Unless you're prepared to put in the hard yards and care for your old wooden door, we recommend that you instead buy a new aluminium door with a woodgrain effect.
Available in woodgrain finishes of Oak, Walnut and Rosewood, we create our aluminium woodgrain effects using a process called sublimation. They might look similar to a 'true' woodgrain, but our woodgrain effects require a fraction of the maintenance.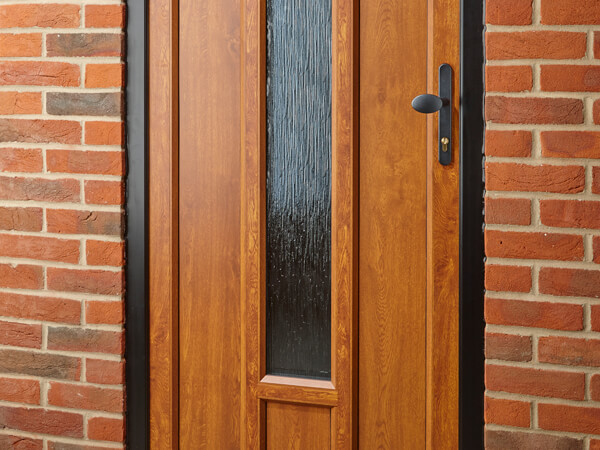 ADD THE FINISHING TOUCHES
The final details are where the overall design of your aluminium door comes together. We can show you our extensive collection of colours, hardware and glazing options.
Our aluminium-based colours will keep their appearance...
There is a specific method to how we apply each of our aluminium-based finishes and it involves 11 separate stages. Without these 11 stages, they wouldn't be able to see off corrosion as effortlessly as they do. Your chosen aluminium colour will retain its look far better than any wood-based finish ever would.
Extraordinary care goes into our handles.
Furnish your aluminium door with one of our fashionable handles. Not only will they make your door much more appealing to look at, but our handles will maximise security too.
Whatever your style, our Mid Wales advisors can help you find handles to complement your door and home.
When it comes to performance, selecting the right hardware is crucial.
A front door should include a handle, letterbox and often a number plate. Always functional and incredibly stylish, we have various styles of hardware available, from sleek and contemporary designs to ornate and traditional styles. Once we get an idea of the kind of look you love, a Mid Wales advisor can talk you through your many hardware options.
REQUEST YOUR FREE DOOR QUOTE
Simply fill in your details for your free, no obligation quotation, and click "Get Quote"
NEED MORE INSPIRATION? REQUEST A BROCHURE
Simply select the brochure(s) you would like to browse, fill in your details, and then click 'Download'.
Want to speak with an Advisor? Give us a call on 01686 628650
Our friendly team will be pleased to help with any questions you may have.