One of the things that stands out from other designs is how our sliding sash windows open and close. Featuring two panes of glass, one in front and one behind, they open by sliding up and down. Featuring a modern engineered, highly-effective counterweight mechanism and incredibly strong springs, these windows are incredibly easy to open and close. Our thermally efficient sash window designs will save you a fortune on future fuel costs, and they'll also solidify security at the house.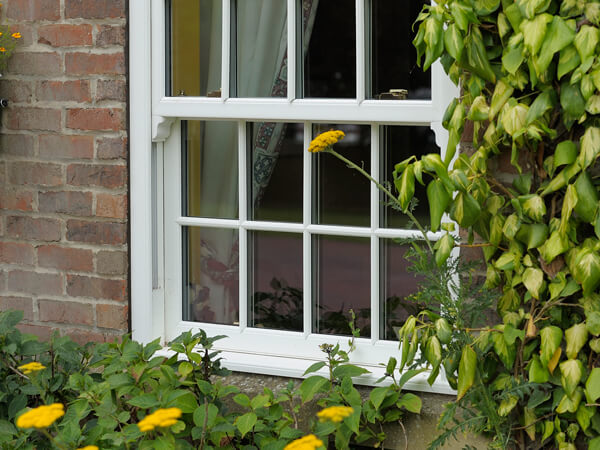 A sliding sash window would traditionally be built using timber, but we manufacture our sliding sash windows in UPVC and aluminium to make them much more durable.
As a thank you for investing in our sash windows, and to also give you long-term peace of mind, you will be given a 10 year guarantee. This two-decade-long guarantee will provide cover in the event of the product failing, not that anything should go wrong with any of our sash windows!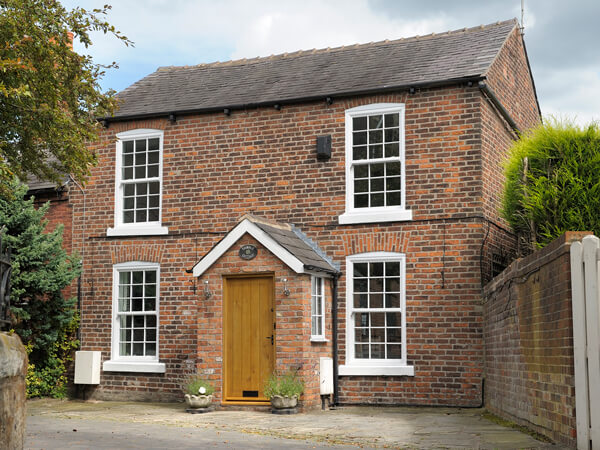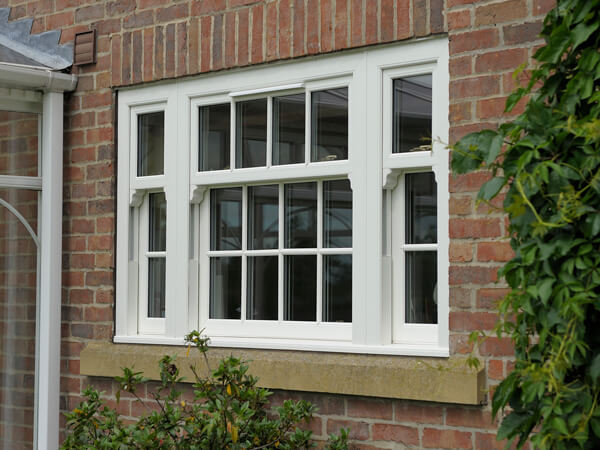 Do your sash windows have EXTREME protection?
Do you have concerns that your current windows won't be enough of a preventative barrier to keep thieves out? Rather than do nothing about the situation, banish those fears immediately with the installation of windows in our EXTREME collection.
EXTREME enhanced security with centre VAULTBOLT and multi cam locking technology.
EXTREME enhanced durability with UNIQUE superglide gearbox ensures smooth operation.
EXTREME enhanced COMPRESSION and acoustics with interlocking hinge bolts and optimum weatherseals.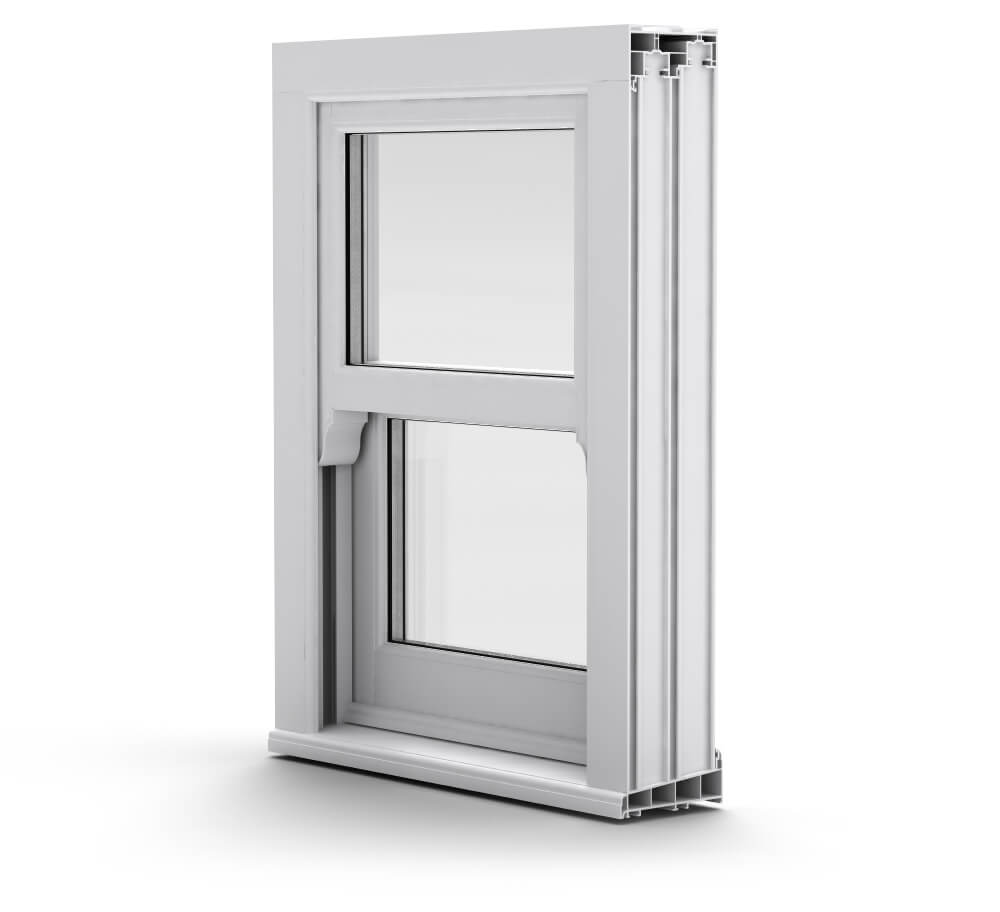 Sliding Sash Frame
Available in welded joints with 45-degree corner welds for a smooth, sleeker finish and mechanical joints to take the design to another level, the 90-degree welds give a more traditional sash window finish.
Ultimate Glass
High performance next generation glass for superb energy efficiency. With acoustic glass to block out the sound of a bust neighbourhood, or patterned privacy glass for a bathroom, we'll have the perfect solution for you.
Sliding Sash Locking
Secured using a snail cam that is fitted to the top face of the sash. By turning the lever, the cam is released from its keep, giving you the option of either a key-locking or non-locking system.
Sliding Sash Handles
Our handles come in a range of colours to suit your home, they're built to last with robust materials and quality finishes.
Weather Proofing
Wool pipe strips that provide an excellent layer of defence against the elements. Available with colour-matching wool pile to ensure that every detail of you window matches perfectly.
Versatile Design
As standard, our Sliding Sash Window also comes with a slide and tilt facility, allowing you to clean both the top and bottom sash from inside your home.
Above recommendations in energy efficiency...
Once our exclusive A+ EXTREME windows are installed, you won't turn up your heating system quite so often thanks to the solar control glazing, and this will be evidenced in the cost of your fuel costs which will dramatically reduce.
Draughts will also disappear after upgrading to EXTREME windows, giving you a cosier residence in the long-term.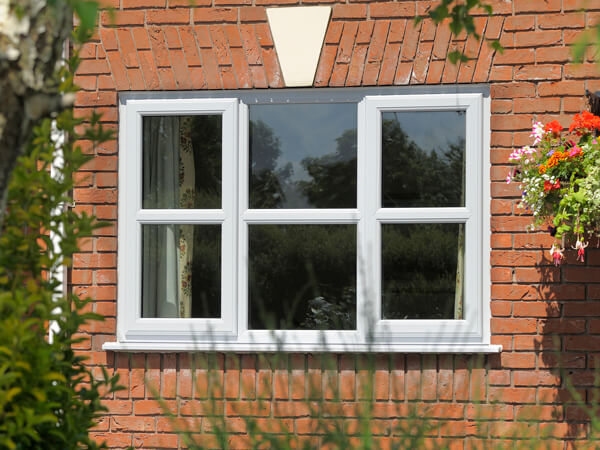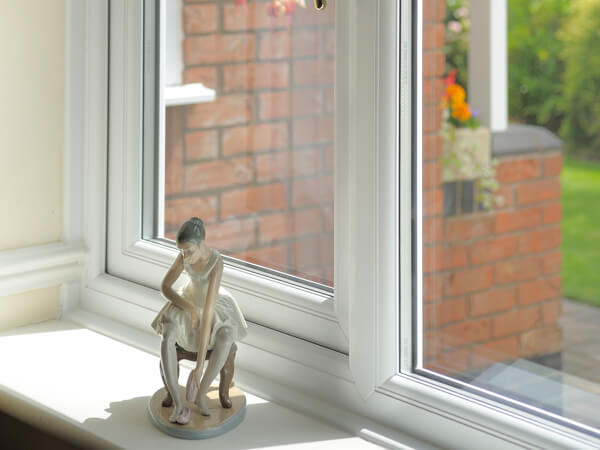 PERSONALISE THE DESIGN
Whatever your preferences are for glazing, hardware and the colour finish of your new windows, a Mid Wales design consultant will be there to guide you through the process.
A comprehensive selection of finishes, colours, and combinations…
There's no shame in wanting a traditional white finish for your UPVC windows. After all, it's a classic for a reason! However, if you would like something more unique, we invite you to check out our wide selection of colour finishes. The paint application process that we undertake is sophisticated enough to produce even the most unexpected colours, from bold shades of green to beautiful textured woograins.
Combining style and privacy…
You might be looking to install new UPVC sash windows in the bathroom or somewhere else around the house that you need a modicum of privacy. Adding privacy glass to the window design will give you the discretion you need in such locations. Available in a double or triple glazed unit, it won't prevent natural light from entering into rooms.
Handles made with attention to detail…
Once you've examined our collection of handles, it will become apparent our skilled craftspeople have spent hours perfecting their design and practicality. Within the extensive range, we can help you find the perfect handles to complement your frames.
Available in both modern and traditional styles, each handle has a secure locking system built within the design.
REQUEST YOUR FREE QUOTE
Simply fill in your details for your free, no obligation quotation, and click "Get Quote"
NEED MORE INSPIRATION? REQUEST A BROCHURE
Simply select the brochure(s) you would like to browse, fill in your details, and then click 'Download'.
Want to speak with an Advisor? Give us a call on 01686 628650
Our friendly team will be pleased to help with any questions you may have.