If the cold weather is stopping you from enjoying your conservatory, but you still want to use it, there's no need to knock your old structure down and start all over again. Instead, take the cost-effective, low-effort route and save yourself a huge amount of hassle by replacing the existing damaged roof with a solid tile roof. This will help your conservatory retain enough heat to reach a comfortable indoor temperature by boosting the thermal efficiency of the building. You can see our example which shows what we did. Before starting any work, however, we carried out a complete check to establish whether the old windows would be able to take the weight of a new, solid roof. As it was, they couldn't, so we simply fitted some new, white UPVC windows. The end result is a marked improvement inside, having created the perfect spot for dining and relaxing inside.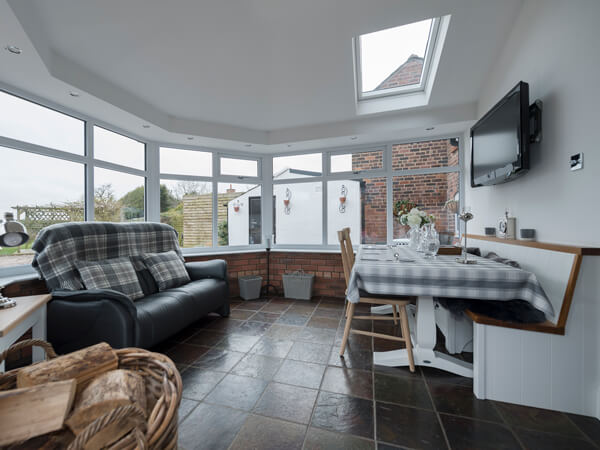 To the casual observer, the conservatory might appear to be on the smaller side, but by incorporating our clever design features, the view from inside is completely different. The subtle windows in the roof and curved frontage help make the area inside the conservatory more spacious, as does switching on the new spotlights we built into internal pelmet.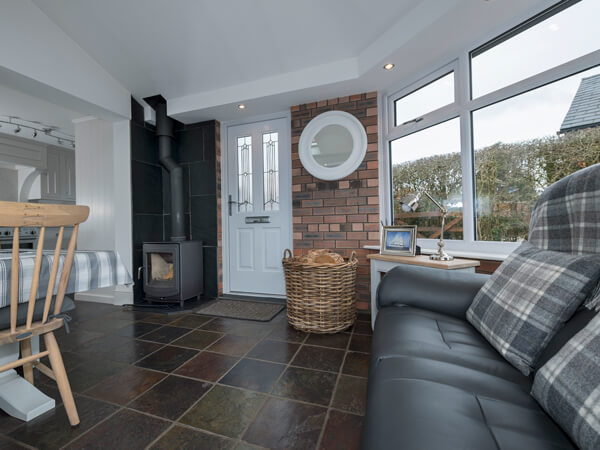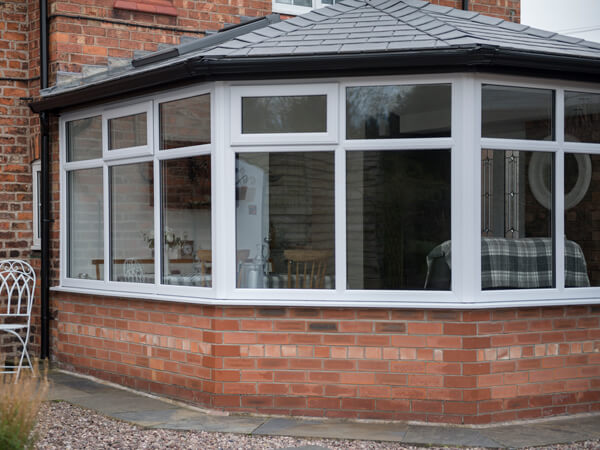 We also added an upgraded guttering system to the extension, which not only enhanced it looks-wise, it also works better. You can imagine how inviting the space is now, particularly in winter when the updated roofing system works in conjunction with the modern fireplace inside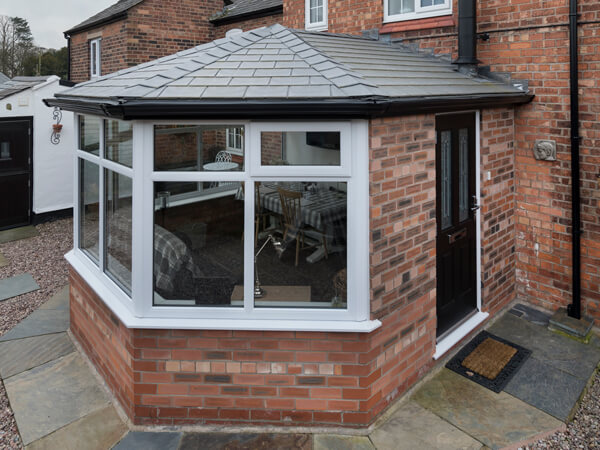 REQUEST YOUR FREE QUOTE
Simply fill in your details for your free, no obligation quotation, and click "Get Quote"
NEED MORE INSPIRATION? REQUEST A BROCHURE
Simply select the brochure(s) you would like to browse, fill in your details, and then click 'Download'.
INSPIRED? GET A FREE QUOTE TODAY!
Simply fill in your details for your free, no obligation quotation, and click "Get Quote"
Want to speak with an Advisor? Give us a call on 01686 628650
Our friendly team will be pleased to help with any questions you may have.