The Morley Family
Glass Roof Orangery With Patio Doors
Giving a family more living space with an open plan

The glass roof orangery installed has given the Morleys the increased living space they have desired and they regularly utilise their new extension as a place to relax.
Not long after the Morleys moved into their semi-detached, three-bedroom home, they found out the incredible news that there was going to be a baby Morley moving in soon as well. As they had only recently settled into the house, they did not want to pack up and search for something larger. They made the decision to add an extension onto their current property that would not only give them and their new baby more living space, but would also connect their home and garden seamlessly.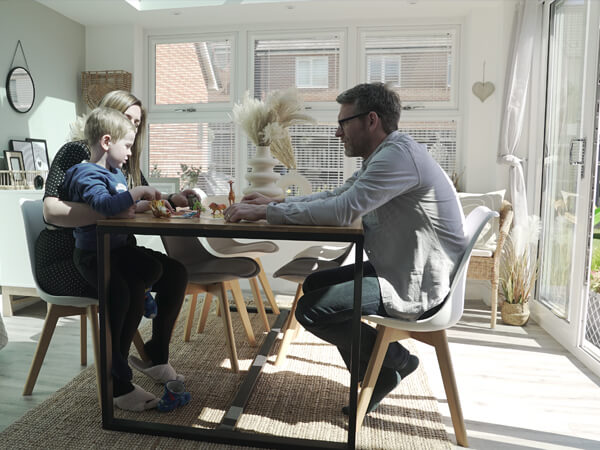 Once they found out that we have a wide variety of fully furnished extensions in our showroom, they decided to make a trip to see what we have to offer. One extension in particular caught the Morleys' eye. As they very much enjoy cooking and hosting dinner parties, the extension they chose has an open-plan kitchen diner which would meet their needs perfectly. We immediately began recreating a similar extension to fit the Morley's home that would be light and comfortable throughout all the seasons.
Our modern software allowed us to make a 3D impression of what the finished product would look like to give the Morleys even more piece of mind before committing to the project. This allowed them to better visualise exactly what the extension would look like inside and out. Once the Morleys signed off on our design, we assured them that we would take care of everything else including the Building Regulations Approval. The new orangery was a permanent part of their home to enjoy only a short six weeks later.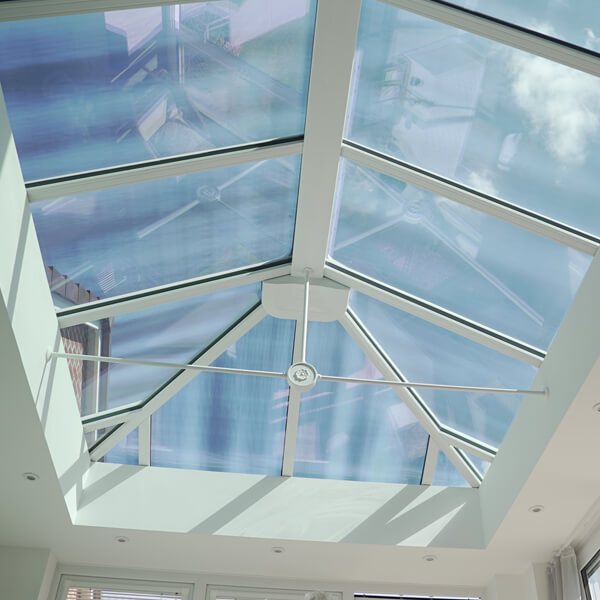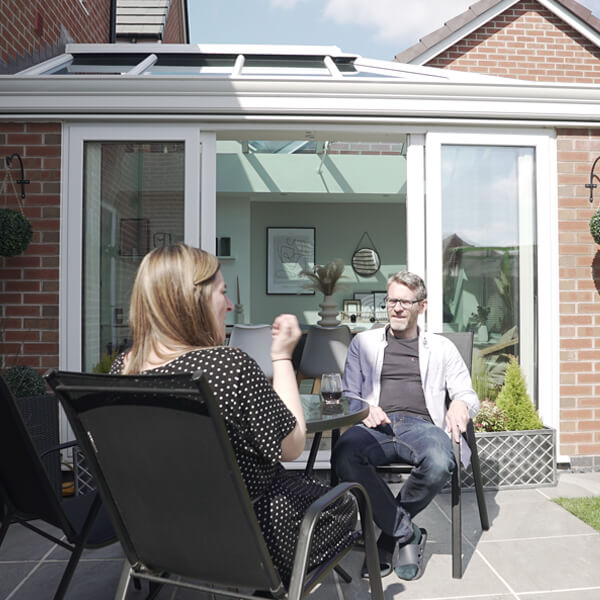 We had a good idea of what we wanted in our extension, but we needed a company to guide us. Once we were able to see the 3D design you were able to show us, we were certain we had found the right company. We had no idea we would be able to digitally view what our extension would look like before it was installed.
The one thing we consistently hear from our guests is how much the orangery looks like a proper extension of our home. The inclusion of a sliding patio door allows them to let their son play in the garden while they comfortably watch him from inside the orangery. Thanks to our solar control glazing in the roof system, there are no issues with climate control inside their beautiful new extension.

View More Case Studies
INSPIRED? GET A FREE QUOTE TODAY!
Simply fill in your details for your free, no obligation quotation, and click "Get Quote"
Want to speak with an Advisor? Give us a call on 01686 628650
Our friendly team will be pleased to help with any questions you may have.