Mr & Mrs Cartwrights
Glass Roof Conservatory With Bi-folding Doors
Utilising a gorgeous new conservatory for dining.

The Cartwrights beautiful new glass roof conservatory has become their go-to spot for dining and they find themselves dining out much less often.

The Cartwrights had been living in their home for eight years and increasing their living space was at the top of their to-do list. They had always wanted to have a seamless transition between their outdoor and indoor living areas, and a mostly glass-built extension would provide this as well as an unobstructed view of their garden.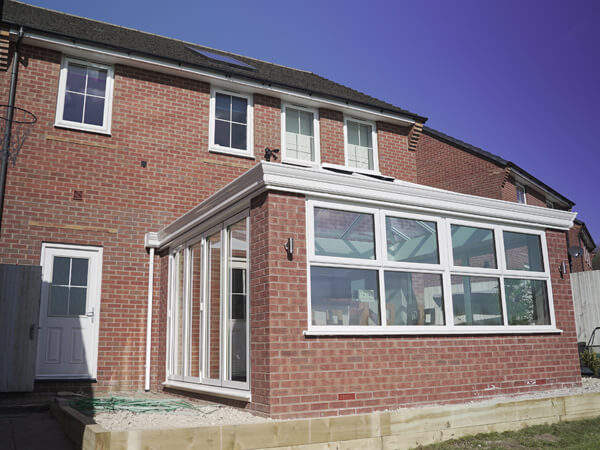 In order to get some ideas for their new extension, they decided to come into one of our showrooms to see what we had to offer in person and they were blown away by our staggering collection of options. They spoke to one of our consultants, came up with a plan and we provided them with some design concepts.
The idea of having different companies managing different parts of the process was something that the Cartwrights thought could lead to headaches. We assured them that they could put their trust in us to take on every aspect of the project from start to finish. Once we showed them examples of extensions that we had built for previous customers, the Cartwrights were confident in our work portfolio and chose us to design and install their new conservatory.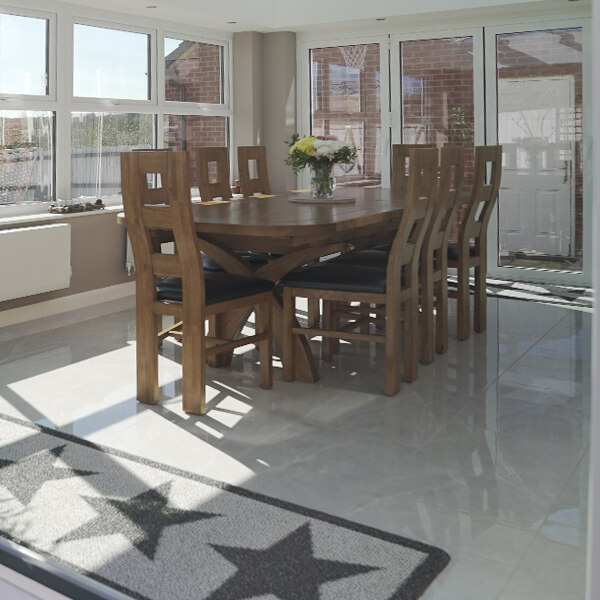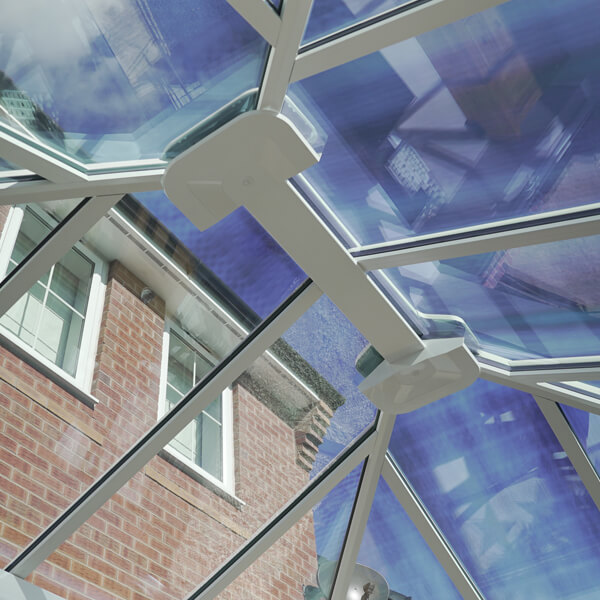 We felt like we were their number one priority throughout the entirety of the project, and we knew that everything we wanted in our extension would be taken care of. The finished product exceeded all of our expectations.
When a conservatory is designed mostly of glass, one concern customers often have is that the space will overheat in the summer and be too cold come wintertime. However, our advanced glazing process ensures that the space stays at a comfortable temperature no matter the time of the year. The Cartwrights decided to install bi-folding doors which they regularly open and close to allow fresh air into their conservatory, and that has become one of their favourite aspects of the design.

View More Case Studies
INSPIRED? GET A FREE QUOTE TODAY!
Simply fill in your details for your free, no obligation quotation, and click "Get Quote"
Want to speak with an Advisor? Give us a call on 01686 628650
Our friendly team will be pleased to help with any questions you may have.