Even with all the differing styles and designs of windows now available, it's not hard to see why the sash window remains as popular as ever. Many would argue that it holds the title of the most attractive window style of them all, as it enhances all kinds of different property types. But it's not a case of form over function with these windows – they offer excellent ventilation, with one simple shift of the moveable panel inviting in a rush of fresh air. There was never much need for us to alter an already excellent design like this, so we simply updated the maintenance-heavy timber for hassle-free UPVC to reduce the energy and effort required by homeowners, including the ones who live here.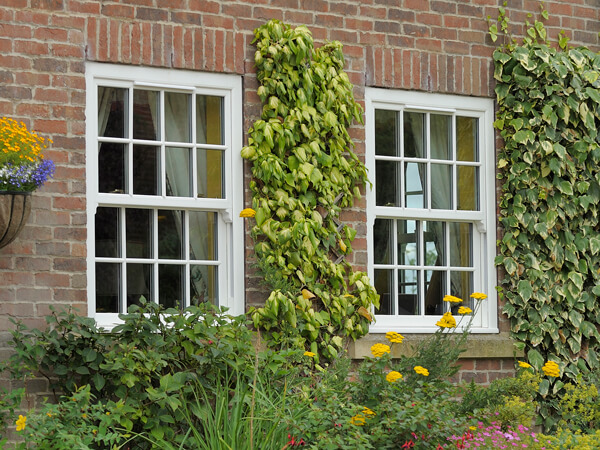 For their new sash windows, the opted for Georgian bars, and also added them to the new French doors we installed for them too. You can imagine how much more time they will now spend enjoying their space outside as the double doors open up wide and invite you into the garden, ideal for hosting a barbecue or just bathing in the sun's rays. We're experts at creating bespoke shapes for sash windows, and in this case, put our skills into creating an arched sash window. Aside from the new windows, Mid Wales also fitted a stylish black composite door. The overall look makes for a very impressive entrance that people passing will no doubt admire from outside as well.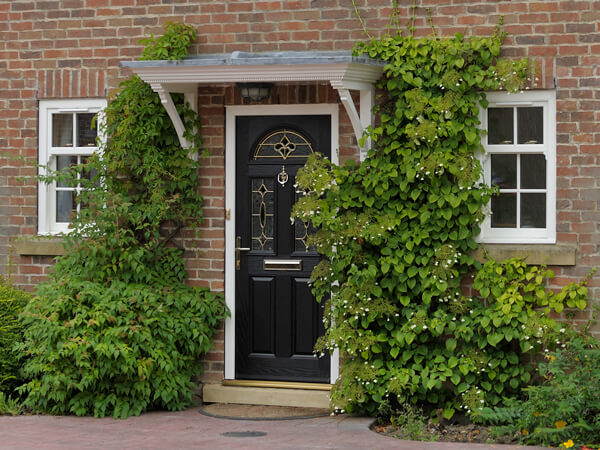 REQUEST YOUR FREE QUOTE
Simply fill in your details for your free, no obligation quotation, and click "Get Quote"
NEED MORE INSPIRATION? REQUEST A BROCHURE
Simply select the brochure(s) you would like to browse, fill in your details, and then click 'Download'.
INSPIRED? GET A FREE QUOTE TODAY!
Simply fill in your details for your free, no obligation quotation, and click "Get Quote"
Want to speak with an Advisor? Give us a call on 01686 628650
Our friendly team will be pleased to help with any questions you may have.