Some of our customers first come to us desiring an extension to their home with extra space and light, but they have little hope that it could be possible to extend a property such as a bungalow or a house with a low pitched roof. However, we never turn down a challenge like this, and so we designed some fabulously compact Lean-To conservatories that can provide the extra space and comfort our customers crave for their homes. The resulting structures have proven to be spacious enough to house a range of different furniture, and for even more space we have the option to add a bi-folding door. When opened, these bi-folds slide into position to add another dimension to the extension, enlarging it into the courtyard.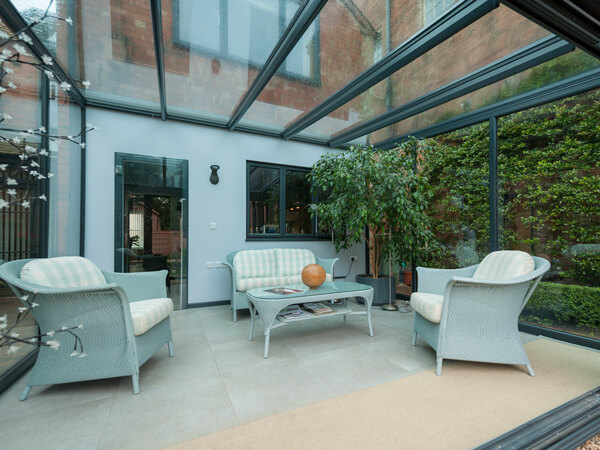 The sleek lines that make up the Lean-To fit in perfectly with the character of the rest of the property while adding to the relaxed atmosphere found inside. The narrow frames in the upper part of the structure give enough room for plenty of glass to be installed, much more than most would usually expect. These structures trap so much light, it's not hard to see why many refer to their beloved Lean-To as a sunroom. To give the structure an on-trend, sophisticated feel, a gentle shade of grey has been carefully applied to the whole frame, and anyone would have to admit this has achieved the desired look.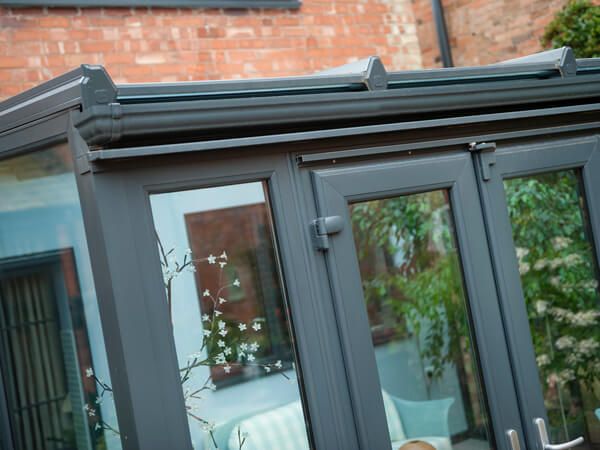 REQUEST YOUR FREE QUOTE
Simply fill in your details for your free, no obligation quotation, and click "Get Quote"
NEED MORE INSPIRATION? REQUEST A BROCHURE
Simply select the brochure(s) you would like to browse, fill in your details, and then click 'Download'.
INSPIRED? GET A FREE QUOTE TODAY!
Simply fill in your details for your free, no obligation quotation, and click "Get Quote"
Want to speak with an Advisor? Give us a call on 01686 628650
Our friendly team will be pleased to help with any questions you may have.