Despite the clear popularity of UPVC products, we have still expanded our range to include aluminium, which is getting more popular by the year. This material has become very fashionable, with each aluminium crafted door and window offering the slenderest sightlines, which allows the installation of very large panes of glass. This quality has been taken advantage of throughout this property, with glass everywhere to create a very distinctive look. As a result, the inside of the property has been given new energy and feels more spacious throughout. All of these aluminium windows and doors were coated with an on-trend grey finish by our experts at Mid Wales.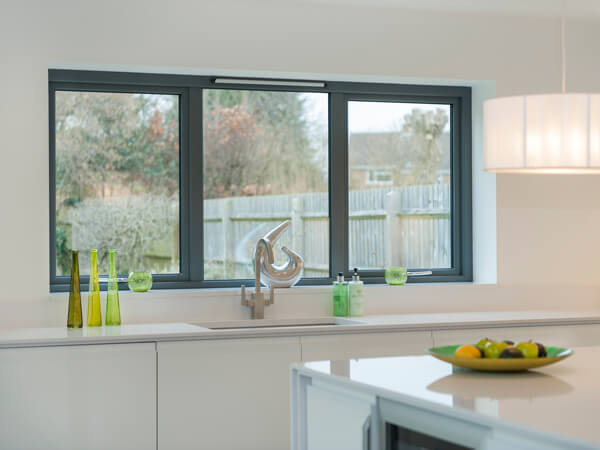 The bi-folding doors that are key to this property revamp allow for two different sections of the house to be opened up completely. They have been fitted in such a way to carefully connect the kitchen to the decking area outside, giving the residents an incentive to cook al fresco and enjoy their meals in refreshing sunlight. When hot weather warms up the indoors, cool outside air can easily circulate around the interior, with ventilation further enhanced by the wide opening windows. Along with the new bi-folding doors, these occupants opted for French doors that lead out onto a spectacular balcony. It's clear that in this case, aluminium was the best choice for this home.
REQUEST YOUR FREE QUOTE
Simply fill in your details for your free, no obligation quotation, and click "Get Quote"
NEED MORE INSPIRATION? REQUEST A BROCHURE
Simply select the brochure(s) you would like to browse, fill in your details, and then click 'Download'.
INSPIRED? GET A FREE QUOTE TODAY!
Simply fill in your details for your free, no obligation quotation, and click "Get Quote"
Want to speak with an Advisor? Give us a call on 01686 628650
Our friendly team will be pleased to help with any questions you may have.